Over the years climate change has become a more prominent issue in world issues with many contributing factors causing disastrous weather events. This change has caused many celebrities to embrace a more sustainable lifestyle both at home and in their work with some launching their own eco-friendly brands and changing their food choices to reflect this new lifestyle. The fashion industry is one of the most significant contributors to climate change with its harmful production methods and chemicals used in synthetic materials along with many other factors that make its harmful impact more significant. Recently , fashion brands and designers have been turning to more sustainable production methods with the goal of creating durable garments that can last a lot longer than traditional clothing.
Related: H&M Makes A Promise To Be 100 Percent Sustainable By 2030With the fashion industry going more eco-friendly it's easier for celebrities who have already championed sustainable living to adapt more sustainable pieces in their wardrobe. Many fan favorites have been spotted wearing different ethically sourced garment pieces on the red carpet and at special appearances. While tend to go through many style phases over their careers, sustainable fashion isn't a trend but should be a different way of thinking about clothing and its impact on the environment. Most celebrities who have adopted this practice into their wardrobe have made it a permanent fixture in their fashion styling.
9

Nikki Reed Is The Sustainable 'Queen' With Her Brand Bayou With Love
Actress Nikki Reed has always been a nature lover which led to her launching her sustainable fashion brand, Bayou With Love, in 2017. What started as a sustainable fashion and clean beauty products line expanded into jewelry, accessories, and homewares. Most recently, the The entrepreneur was named creative director of Loci, a vegan footwear brand working to protect wildlife. During her pregnancy, the actress started researching and looking for sustainable products and developed her products to bridge the gap she saw in the lack of available products on the market.
8

Emma Watson Went From A Wizard To An Environmental Activist
After finding worldwide stardom as Hermione Granger in the Harry Potter movie franchise, Emma Watson used her platform to pioneer a more sustainable future for her followers. Always an advocate for environmental, human, and animal rights, the actress was named a UN Women Goodwill Ambassador for her work in promoting sustainable fashion and ending gender inequality. In a recent interview with Al Gore, Watson wore a custom green two-piece Emilia Wickstead dress that she was careful to specify was recycled and locally sourced—proving to her fans that ethically sourced Sustainable clothing can be chic and stunning.
Related: 8 Celebrities Who Defined Their Own Style
7

Stella McCartney Takes Inspiration From Her Mother

While Stella McCartney is the daughter of famous songwriter Paul McCartney and animal rights activist Linda McCartney, the star forged her own path in fashion working from a young age to establish her own fashion line. After successfully graduating from fashion school and working under seasoned designers she became the creative director for the brand Chloé before eventually launching her own fashion empire. She may have gone into fashion, but she still takes after her mother advocating for animal and environmental rights by ensuring that all of her designs are made with animal-friendly alternatives .
6

Billie Eilish Helped Create The Vegan Nike
After becoming a global popstar overnight with her debut song "Ocean Eyes" in 2015, Billie Eilish has won seven Grammy Awards during her music career. The successful sing-songwriter has used the platform she created to advocate for animal rights and veganism. In 2021 Eilish launched a cruelty-free vegan perfume range named after herself and wore Oscar de la Renta to the Met Gala under the condition they ended their use of animal fur. Collaborating with Nike, the singer even created a sustainable version of the famous sneaker with leather -free alternatives to the Air Force 1s and Air Jordans.
5

Chris Hemsworth Is Earth's Mightiest Protector
In 2019 actor Chris Hemsworth joined the famous fashion house Hugo Boss as an ambassador and helped them create shoes from plant materials with a promise that the brand would reduce its energy consumption and CO2 emissions. Hemsworth is regarded as one of the most stylish men in Hollywood with his signature suits and blonde locks, his partnership with Hugo Boss is evidence of his trustworthiness as a male fashion icon. His love for clothing made from organic materials is another reason why this famous superhero is considered a sustainable fashion figure.
Related: Chris Hemsworth Refused To Eat Boiled Chicken And Broccoli On The Set Of Thor: Love And Thunder
As one of the most famous child actresses of our generation, Miley Cyrus shared most of her life with us and has been a fashion influencer since the beginning of her career. Recently, the singer has been open about her vegan lifestyle which includes ensuring her clothes are vegan and cruelty-free. In 2018, she designed a cruelty-free vegan collection with Converse for all genders and ages taking the streetwear brand sustainable.
3

Jason Mamoa Launched A Sustainable Sneaker Brand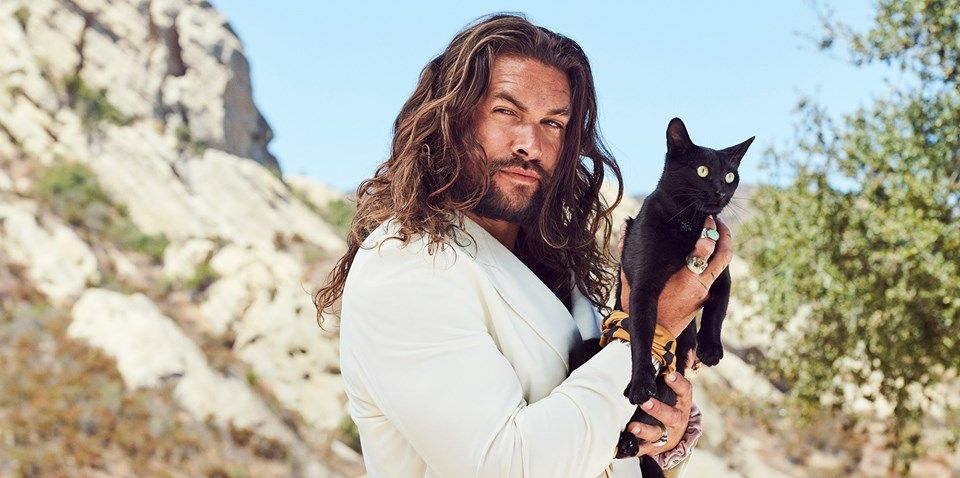 Actor Jason Mamoa has risen to global stardom in recent years for his role in Aquamanbecoming one of the most influential celebrities in men's fashion. Another passionate supporter of sustainability, the actor has educated fans and even the United Nations on ocean pollution and water inequality calling on everyone to reduce the effects of pollution. He launched a plant-based sneaker brand that uses algae to create shoes in 2021 and has continued to work on eco-friendly shoes made to protect the planet.
2

Rihanna Designed A Vegan Capsule Collection
Grammy Award-winning singer turned fashion designer, Rihanna has become one of the biggest fashion icons of all time for her unique looks and style. Launching her own lingerie brand in 2018, Savage X Fenty, she became the first woman of color to run an LVMH brand when she opened her fashion house Fenty in 2019. She created a vegan collection in 2020 with included faux leather pieces inspired by utility wear and uniforms.
1

Rosario Dawson Is A Jack Of All Trades
Actress, producer, comic book writer, and now sustainable fashion designer, Rosario Dawson has had many career titles throughout her life and has excelled at all of them. A co-founder of Voz with Jasmine Aaron, a fashion brand protecting and employing indigenous women by paying livable wages and ensuring sustainable processes and fibers are used. Teaming up with designer Abrima Erwiah, the actress also co-founded the brand One Eighty Nine which was established to make sustainable African and African-inspired clothing.
Next: 10 Times Khloé Kardashian Matched With Her Daughter True