One size does not necessarily fit all, and this is the mantra behind the new high-end women's clothing boutique Local 2.22, which recently opened its doors on the third floor of Les Cours Mont Royal. Their carefully curated selection of fashion-forward pieces come in every size, from 2 to 22, and boast all the latest styles, meeting the needs of beautiful trend-conscious women who have an endless array of body shapes and dimensions. "The concept of Local 2.22 was created based on exclusive, trendy fashion that have reasonable prices and offer the freedom from restrictive numeric sizing," said Retail Director Caroline Vallée.
Each piece was meticulously chosen to answer the obvious need for larger sizes as well as quench women's thirst to have fashion that is flattering for all their curves, no matter how big or small. The conscientious boutique put together a luxurious collection of clothing that will look stunning on all women.
There is a wide range of separates to choose from, including casual wear and more dressy attire. There is a range of posh accessories available too. Local 2.22 chose to team up with companies who share similar inclusivity goals, and one such reputed brand is Kaffe Curve, whose clothing is specifically made and specially cut for curvier body types. Other well-known brands sold at Local 2.22 are Dex Plus and, coming soon, pieces from Part Two.
Given they don't limit their collections by size or style, every woman can shop at Local 2.22, no matter what their body type, personal fashion preferences, and age. The 2,150-square-foot space is open and airy, with space to move around and peruse freely along with private changing rooms for trying on different looks. The boutique clothing store has knowledgeable, approachable staff who are always on hand to help women find the perfect addition to their wardrobe that is both comfortable and complementary to their inner and outer selves.
"Our clientele base varies quite a bit. We are open to everyone because we carry sizes 2 to 22, hence the name," explained Elizabeth Ellington, the store's manager. "It's also easier for women to shop with their friends of all sizes because we have a lot of selection and sizes."
It's the perfect place to meet up with some girlfriends and add some gorgeous, updated pieces to your fall and winter wardrobes.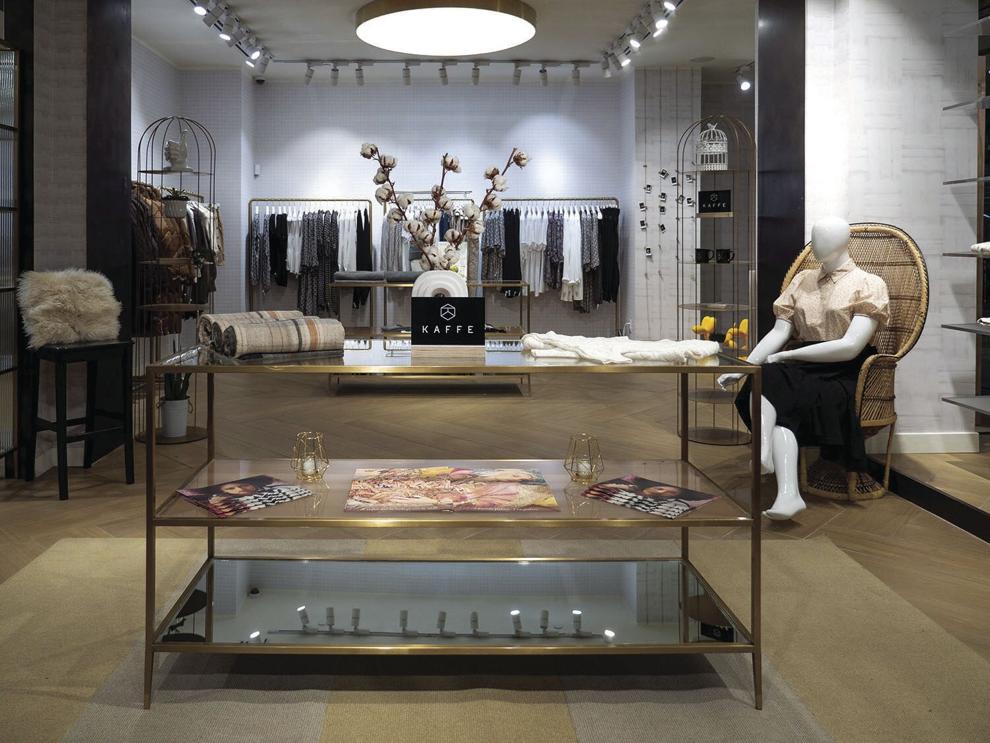 The official store opening of Local 2.22 was held September 1 and the store's concept and product line were both incredibly well-received by those in attendance including media, key players in the fashion industry, and more. If you're looking for a few fabulous new pieces to add to your seasonal wardrobe, look no further than Local 2.22.
Local 2.22 is located at 1428 Rue Metcalfe on the third floor of Les Cours Mont-Royal. You can reach them by calling 514-905-3335 or following them on Instagram @local2.22
.